Submitted by

save frog hollow

on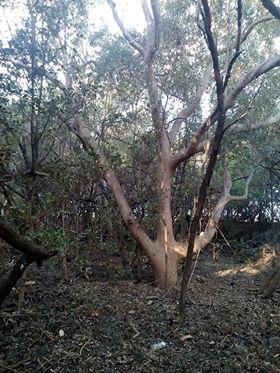 Planning and Logistics Department transport and civil services general manager Louise McCormick said "The greening aspect is fundamental to the project. For every sapling that is removed during construction, four large shaded trees will be planted."
So our tree counter extraordinaire has been out and had a look at how many trees Barneson Boulevard is going to chew through, here is Lucinda's report:
"Nick trying to count them - Devastating. Estimated 1200 trees including mangroves and native shrub in this remnant mangrove hinterland. Birdlife everywhere. Plenty water. Incredible. Going up dirt mountain dumped next to One Mile Dam now - using map to have final guestimate using a conservative 25 metre width. No pegs. Yep - just as I thought. Massive.
Fact 1. Frog Hollow Crown Land proposed tree removal 51.
Fact 2. Woods Street Crown Land to Cavenagh street proposed tree removal 36.
Fact 3. Cavenagh Street proposed tree removal 6.
Fact 4. Harvey Street to Tiger Brennan Drive 1200 established trees including native shrub and hinterland remnant mangroves.
Fact 5. Potentially 2000 trees, mangroves, native shrub and saplings to be removed for Barneson Boulevard. That equals approximately 8000 to be planted - not 200"
Better call the nursery!